Helping People, Changing Lives.
Community Action Partnership of San Luis Obispo County is a nonprofit agency that focuses on helping people and changing lives through serving nearly 40,000 persons across Central and Southern California. We are committed to eliminating poverty by empowering individuals and families to achieve economic self-sufficiency and self-determination through a comprehensive array of community-based programs.
This institution is an equal opportunity provider
Featured Article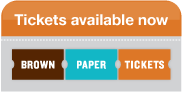 The 29th annual Afternoon of Epicurean Delights (AED) will be celebrated on Sunday, June 5th 2016. This spectacular event will be held from 11:30 to 3:30 on the tranquil and picturesque grounds of the historic Chapman House by the Sea, nestled on the bluffs of the Pacific Ocean in Shell Beach. Proceeds benefit the Health & Prevention Division of Community Action Partnership of San Luis Obispo County, which provides medical, educational & advocacy services for over 10,000 under-served families, women, men and youth throughout our county.
Guests at the event are invited to stroll through the serene gardens, take in the panoramic ocean views, and sit poolside while tasting food and beverages from SLO County's most renowned and award winning restaurants, caterers, wineries, breweries, and confectioners. Guests will also enjoy a variety of live music and can participate in a silent auction with items featuring local art, hand-crafted jewelry, premium and reserve wines, get-away weekends, gift baskets, and much more.
Fifty plus of the most renowned food and beverage purveyors will be participating in the event.
Shuttles will start at 11:00 am and run until 4:00 pm. Thanks for taking the shuttle, as this will help to not impact the Shell Beach community.
Afternoon of Epicurean Delights sold out in 2015; make sure get your tickets early!
Tickets also make great gifts!
We recommend that your print or obtain a ticket in advance, so that you will not have to wait at will-call. Click the link above to buy tickets.
If you have questions please call the Afternoon of Epicurean Delights office at (805) 544-2498.
Your support is sincerely appreciated.
---
Mission Statement

The Community Action Partnership of San Luis Obispo County is committed to eliminating the causes of poverty by empowering low-income individuals and families to achieve self-sufficiency through a wide array of community-based collaborations and programs.

Vision Statement

All people should have an equal chance in life to achieve economic self-sufficiency and self-determination for themselves and their families. As a result of increased self-sufficiency, the community and its citizens will reap the benefits of a more productive, responsible and economically viable society.