Helping People, Changing Lives.
Community Action Partnership of San Luis Obispo County is a non profit agency that focuses on helping people and changing lives through serving nearly 40,000 persons across Central and Southern California. We are committed to eliminating poverty by empowering individuals and families to achieve economic self-sufficiency and self-determination through a comprehensive array of community-based programs.
This institution is an equal opportunity provider
Featured Article
The 27th annual Afternoon of Epicurean Delights (AED) will be celebrated on Sunday, June 1. This spectacular event will be held from 11:30 to 3:30 on the tranquil and picturesque grounds of the historic Chapman House by the Sea, nestled on the bluffs of the Pacific Ocean in Shell Beach. Ticket are $100 and proceeds benefit the Health & Prevention Division of Community Action Partnership of San Luis Obispo County. These programs provide medical, educational & advocacy services for over 10,000 under-served families, women, men and youth throughout our county.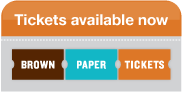 Guests at the event are invited to stroll through the serene gardens, take in the panoramic ocean views, and sit poolside while tasting food and beverages from SLO County's most renowned and award winning restaurants, caterers, wineries, breweries, and confectioners. Guests will also enjoy a variety of live music and can participate in a silent auction with items featuring local art, hand-crafted jewelry, premium and reserve wines, get-away weekends, gift baskets, and much more.
Serving their finest at this year's event are: Blue Skye Cafe, Cracked Crab, Jaffa Cafe Mediterranean Cuisine, Sage at Vista Grande, Honey Bee Cakery, Tahoe Joe's Famous Steak House, Zorro's Café & Cantina, Black Horse Espresso & Bakery, Bloom Microgreens, Gardens Restaurant, Gerald's Olde Tyme Chocolates, Indigo Moon, Linn's of Cambria, Marisol at the Cliffs, Novo Restaurant & Lounge, Seaside Café & Bakery, Testa Catering, Trader Joe's, Upper Crust Trattoria, Windows on the Water, Splash Cafe, Big Sky Cafe, Paella Party, Lido Restaurant, Sea Venture Restaurant, & Ocean Grill Avila Beach.
Beverages this year will be poured by Castoro Cellars, Firestone Walker Brewery, Frockling Frog Winery, J Lohr Winery, Saucelito Canyon Winery, Sculpterra Winery, Stephen Ross Cellars, Still Waters Vineyards, Wild Horse Winery, Claiborne & Churchill Vintners, Wolff Vineyards, 2nd Chance Winery, Ancient Peaks Winery, Baileyana Winery, Bryon Wines, Cambria Estate Winery, Peloton Cellars, Tolosa Winery, Chamisal Vineyards, Kelsey See Canyon Vineyard, Kenneth Volk Vineyards, Tablas Creek Vineyard, Tap It Brewing & Edna Valley Vineyards.
Event Sponsor: Joan Gellert Sargen
Event Underwriters: Breakaway Tours and Event Planning, Coast 101.3, Cracked Crab, Jay and Carol Devore, Edward Jones, David A. Gaddis, iii Design, New Times, Poor Richard's Press Companies, Mike Stenvall, Santa Maria Sun, Tolosa Press, & Bill Gaines Audio.
Shuttle Service will be provided from the parking lot of Shell Beach Elementary School.
If you wish to purchase tickets by phone please call 1-800-838-3006 option 1 and request Afternoon of Epicurean Delights.
For more information about this event please call (805) 544-2498.
---
Mission Statement

The Community Action Partnership of San Luis Obispo County is committed to eliminating the causes of poverty by empowering low-income individuals and families to achieve self-sufficiency through a wide array of community-based collaborations and programs.

Vision Statement

All people should have an equal chance in life to achieve economic self-sufficiency and self-determination for themselves and their families. As a result of increased self-sufficiency, the community and its citizens will reap the benefits of a more productive, responsible and economically viable society.