Helping People, Changing Lives.
Community Action Partnership of San Luis Obispo County is a nonprofit agency that focuses on helping people and changing lives through serving nearly 40,000 persons across Central and Southern California. We are committed to eliminating poverty by empowering individuals and families to achieve economic self-sufficiency and self-determination through a comprehensive array of community-based programs.
This institution is an equal opportunity provider
Featured Article

Sunday, June 4th from 11:30 AM to 3:30 PM
At the Magnificent Chapman Estate in Shell Beach
Each year, on the first Sunday in June, the tranquil grounds of the Historic Chapman Estate are transformed into an elegant garden party. Guests are invited to stroll through the lovely gardens, marvel at the panoramic ocean views and lounge poolside, while tasting a wide array of delicious foods and beverages. Guests also enjoy a variety of live music provided by local musicians, as well as an opportunity to bid on exciting silent auction items.
This extraordinary event supports the Community Action Partnership Health & Prevention Division, which provides invaluable medical, educational and advocacy services for families, women, men and youth throughout San Luis Obispo and Santa Barbara Counties.
All musicians donate their talents while food and beverage vendors generously donate their skill and tasting samples for this popular annual event. Some of our vendors include: Windows on the Water, Claiborne & Churchill Vineyards, J Lohr Vineyards, Marisol at the Cliffs Resort, Wolff Vineyards, Novo Restaurant & Lounge, Chamisal Winery, Cracked Crab and Wild Horse.
Our silent auction is made up of fabulous get-a-ways, artwork, jewelry, services, wine etc. donated by generous local and statewide businesses.
Tickets can be purchased by clicking the link below or by contacting the Health & Prevention Division at (805) 544-2498.
Parking is at Pismo Beach City Hall (760 Mattie Road, Pismo Beach) with a free shuttle to the event.
Musicians:
Cool Notes
Geovani Gabriele
Natalie Haskins
Nick Larsen of Proxima Parada
The Hot Club of SLO
The Paisanos Band
Event Sponsors:
Joan Gellert-Sargen
Bolton & Co.

Event Underwriters:
Jay & Carol Devore
Carl Weber
Simply Clear Marketing & Media
Central Coast Printing
Shell Beach Floral Design
(iii) DESIGN
Edward Jones, David Gaddis, Financial Advisors
Breakaway Tours and Event Planning
New Times
Information Press
BGA
Cannon
American General Media
Cheryl Strahl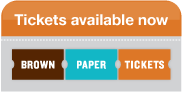 ---
Mission Statement

The Community Action Partnership of San Luis Obispo County is committed to eliminating the causes of poverty by empowering low-income individuals and families to achieve self-sufficiency through a wide array of community-based collaborations and programs.

Vision Statement

All people should have an equal chance in life to achieve economic self-sufficiency and self-determination for themselves and their families. As a result of increased self-sufficiency, the community and its citizens will reap the benefits of a more productive, responsible and economically viable society.