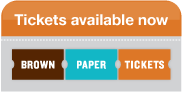 The 29th annual Afternoon of Epicurean Delights (AED) will be celebrated on Sunday, June 5th. This spectacular event will be held from 11:30 to 3:30 on the tranquil and picturesque grounds of the historic Chapman House by the Sea, nestled on the bluffs of the Pacific Ocean in Shell Beach. Proceeds benefit the Health & Prevention Division of Community Action Partnership of San Luis Obispo County, which provides medical, educational & advocacy services for over 10,000 under-served families, women, men and youth throughout our county.
Guests at the event are invited to stroll through the serene gardens, take in the panoramic ocean views, and sit poolside while tasting food and beverages from SLO County's most renowned and award winning restaurants, caterers, wineries, breweries, and confectioners. Guests will also enjoy a variety of live music and can participate in a silent auction with items featuring local art, hand-crafted jewelry, premium and reserve wines, get-away weekends, gift baskets, and much more.
Fifty plus of the most renowned food and beverage purveyors will be participating in the event.
Please park at Shell Beach Elementary School (2100 Shell Beach Road) to take the complimentary shuttle to the event.
Parking in the neighborhood surrounding event is limited to Shell Beach residents only. If you don't live in Shell Beach you must take the shuttle from Shell Beach Elementary School.
Shuttles will start at 11:00 am and run until 4:00 pm. Thanks for taking the shuttle, as this will help to not impact the Shell Beach community.
Afternoon of Epicurean Delights sold out in 2015; make sure get your tickets early!
Tickets also make great gifts!
We recommend that your print or obtain a ticket in advance, so that you will not have to wait at will-call. Click the link above to buy tickets.
If you have questions please call the Afternoon of Epicurean Delights office at (805) 544-2498.
Your support is sincerely appreciated.
The CAPSLO Health & Prevention Division could not have coordinated the event without the volunteer event committee: Paula Clark, Margaret King, Carl Weber, Jim Weilbacher, Sandee Menge, Charlene West, Phil Strahl, Cheryl Strahl and Division staff: Kayla Wilburn, Darlene Azevedo, Charley Newel and Janet Allenspach.
All flowers were arranged by Amanda of Shell Beach Floral Design.
Event photographer was Cheryl Strahl
The master of ceremonies at the pool stage was Jeanette Trompeter from KSBY.
Flowers were donated by: Eufloria, Holland America Flowers, Oak Park Flower Farm, Pacific Sun Growers and Trader Joe's.
Musicians provided amazing sounds to go along with the majestic setting:
Cadillac Angels
Chasing Audrie Duo
Choro de Oro
Green to White
Gypsy All Stars
Ranchers for Peace
Special thanks to Joan Gellert Sargen for being an event sponsor for the third year and to Bolton & Company Insurance Brokers for also being an event sponsor. Our event host was Don Shidler and the event could not have happened without his support. The support of our sponsors and underwriters made it possible for all event revenue to provide no cost services to thousands of vulnerable community members:
Breakaway Tours and Event Planning
Cannon Associates
Coast 101.3 (El Dorado Broadcasting)
Edward Jones, David Gaddis
Jay and Carol Devore
iii Design
Bill Gaines Audio
New Times
San Luis Ambulance
The Sun
Tolosa Press
Carl Weber
Purveyors who gave of their time and amazing talents:
Ancient Peaks Winery
Baileyana Winery
Baker and Brain Wines
Big Sky Café
Black Horse Expresso & Bakery
Blue Sky Bistro
Castoro Cellars
Chamisal Winery
Clairborne & Churchill Vinters
Cottonwood Canyon
Cracked Crab
Jack Creek Cellars
Edna Valley Vineyards
Filipponi Ranch
Firestone Walker Brewery
Frockling Frog Winery
Gardens of Avila Restaurant
Gerald's Olde Tyme Chocolates
Honey Bee Cakery
J Lohr Winery
Jaffa Café Mediterranean Cuisine
Kelsey See Canyon Vineyards
Kenneth Volk Winery
Laetitia Vineyard & Winery
Novo Restaurant & Lounge
Opolo Vineyards
Paella Party SLO
Peachy Canyon Vineyard
Peloton Cellars
Penny's All American Café
Sage at Vista Grande
Saucelito Canyon Winery
Sculpterra Winery
Seaside Café & Bakery
Shell Beach Brewhouse
Splash Café
Stephen Ross Cellars
Still Waters Vineyard
Sweet Alexis Bakery
Tablas Creek Vineyards
Tahoe Joe's Famous Steak House
Tap It Brewing Company
Testa Catering
The Groves on 41
The Muffin Goddess at the Cliff's Resort
Trader Joe's
Upper Crust Tattoria
Wolff Vineyards
Zorro's Café & Cantina
Purveyor Awards for 2015:
Best Beverage: Chamisal Winery
Best Food: Shell Beach Brewhouse
Best Confectioner: Gerald's Olde Tyme Chocolates
Best Display: Laetitia Vineyard & Winery
A final thank you to those who purchased tickets and supported the Health & Prevention Division services.
See you all next year on Sunday June 5, 2016 for the 29th Afternoon of Epicurean Delights.