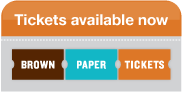 Tickets are now on sale for an Afternoon of Epicurean Delights (AED), the Central Coast event that keeps people coming back year after year. We will be celebrating the 29th year of this spectacular event on Sunday, June 5th. The historic Chapman House by the Sea in Shell Beach will open its gates and welcome guests from 11:30 to 3:30.
Please join us for a day filled with music, lovely gardens, panoramic ocean views and renowned food and beverages.
Get your tickets early, as we sold out last year. We don't want you to find yourself standing outside the gate looking in at the exquisite Estate grounds and wishing that you were inside.
Tickets are $125.00 and may be purchased online through Brown Paper Tickets, or directly from the Community Action Partnership Health & Prevention Division office: phone (805) 544-2498. Complimentary shuttles start at 11:00 am from Shell Beach Elementary School and Pismo Beach City Hall.
For those not living on the Central Coast, an Afternoon of Epicurean Delights has become the best excuse for a get-away weekend.
The 29th Annual Afternoon of Epicurean Delights flyer
Sincere gratitude to all of our supporters
Event Sponsors:
Joan Gellert-Sargen


Bolton and company

Event Underwriters:
Bill Gaines Audio
Breakaway Tours & Event Planning
Glenn Burdette
Central Coast Printing
Jay and Carol Devore
El Dorado Broadcasting
Edward Jones Financial Advisor: David A Gaddis
( iii ) DESIGN
New Times/SUN
San Luis Ambulance
Shell Beach Floral Design
Cheryl Strahl
Tolosa Press


Carl Weber

Musicians:
Kristen Black
Hot Club of SLO
Ortega Band
Tim Jackson
David Lynch & friends


The Lucky Nines

Vendors:
Ancient Peaks Winery
Baileyana Winery
Big Sky Café
Blackhorse Espresso & Bakery
Blue Sky Bistro
California Fresh Market
Cambria Estate Winery
Castoro Cellars
Chamisal Vineyards
Claiborne & Churchill Vintners
Cottonwood Canyon Winery
Cracked Crab
Del's Pizzeria & Italian Restaurant
Edna Valley Vineyards
Filipponi Ranch
Firestone Walker Brewery
Frolicking Frog Wines
Gerald's Olde Tyme Chocolates
Groves on 41
Harmony Cellars
J Lohr Vineyards & Wines
Jaffa Café Mediterranean Cuisine
Kelsey See Canyon Vineyards
Kenneth Volk Vineyards
Laetitia Vineyard & Winery
Linn's of Cambria
Marisol at The Cliffs
Pear Valley Vineyards
Opolo Vineyards
Peachy Canyon Winery
Peloton Cellars
Penny's All American Cafe
Popolo Catering
Saucelito Canyon Vineyard
Sculpterra Winery & Sculpture Garden
Seaside Café & Bakery
Shell Beach Brewhouse
Splash Café
Still Waters Vineyards
Sweet Alexis Bakery
Tablas Creek Vineyard
Tap It Brewing Co.
Tahoe Joe's Famous Steakhouse
Testa Catering
Trader Joe's
Upper Crust Trattoria
Wild Horse Winery
Windows on the Water Restaurant and Bar
Wolff Vineyards


Zorro's Café & Cantina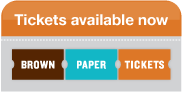 The 29th annual Afternoon of Epicurean Delights (AED) will be celebrated on Sunday, June 5th 2016. This spectacular event will be held from 11:30 to 3:30 on the tranquil and picturesque grounds of the historic Chapman House by the Sea, nestled on the bluffs of the Pacific Ocean in Shell Beach. Proceeds benefit the Health & Prevention Division of Community Action Partnership of San Luis Obispo County, which provides medical, educational & advocacy services for over 10,000 under-served families, women, men and youth throughout our county.
Guests at the event are invited to stroll through the serene gardens, take in the panoramic ocean views, and sit poolside while tasting food and beverages from SLO County's most renowned and award winning restaurants, caterers, wineries, breweries, and confectioners. Guests will also enjoy a variety of live music and can participate in a silent auction with items featuring local art, hand-crafted jewelry, premium and reserve wines, get-away weekends, gift baskets, and much more.
Fifty plus of the most renowned food and beverage purveyors will be participating in the event.
Shuttles will start at 11:00 am and run until 4:00 pm. Thanks for taking the shuttle, as this will help to not impact the Shell Beach community.
Afternoon of Epicurean Delights sold out in 2015; make sure get your tickets early!
Tickets also make great gifts!
We recommend that your print or obtain a ticket in advance, so that you will not have to wait at will-call. Click the link above to buy tickets.
If you have questions please call the Afternoon of Epicurean Delights office at (805) 544-2498.
Your support is sincerely appreciated.
Sincere gratitude to all of our supporters
Event Sponsors:
Joan Gellert-Sargen


Bolton and company

Event Underwriters:
Bill Gaines Audio
Breakaway Tours & Event Planning
Glenn Burdette
Central Coast Printing
Jay and Carol Devore
El Dorado Broadcasting
Edward Jones Financial Advisor: David A Gaddis
( iii ) DESIGN
New Times/SUN
San Luis Ambulance
Shell Beach Floral Design
Cheryl Strahl
Tolosa Press


Carl Weber

Musicians:
Kristen Black
Hot Club of SLO
Ortega Band
Tim Jackson
David Lynch & friends


The Lucky Nines

Vendors:
Ancient Peaks Winery
Baileyana Winery
Big Sky Café
Blackhorse Espresso & Bakery
Blue Sky Bistro
California Fresh Market
Cambria Estate Winery
Castoro Cellars
Chamisal Vineyards
Claiborne & Churchill Vintners
Cottonwood Canyon Winery
Cracked Crab
Del's Pizzeria & Italian Restaurant
Edna Valley Vineyards
Filipponi Ranch
Firestone Walker Brewery
Frolicking Frog Wines
Gerald's Olde Tyme Chocolates
Groves on 41
Harmony Cellars
J Lohr Vineyards & Wines
Jaffa Café Mediterranean Cuisine
Kelsey See Canyon Vineyards
Kenneth Volk Vineyards
Laetitia Vineyard & Winery
Linn's of Cambria
Marisol at The Cliffs
Pear Valley Vineyards
Opolo Vineyards
Peachy Canyon Winery
Peloton Cellars
Penny's All American Cafe
Popolo Catering
Saucelito Canyon Vineyard
Sculpterra Winery & Sculpture Garden
Seaside Café & Bakery
Shell Beach Brewhouse
Splash Café
Still Waters Vineyards
Sweet Alexis Bakery
Tablas Creek Vineyard
Tap It Brewing Co.
Tahoe Joe's Famous Steakhouse
Testa Catering
Trader Joe's
Upper Crust Trattoria
Wild Horse Winery
Windows on the Water Restaurant and Bar
Wolff Vineyards


Zorro's Café & Cantina