SAN LUIS OBISPO: In June, Community Action Partnership of San Luis Obispo County's "Teen Monologues" teen theater project has been asked to perform the plenary session at the annual Office of Adolescent Health conference in Washington DC for an audience of more than 1,000 attendees representing more than 300 federal teen pregnancy prevention grantees.
In recognition of Teen Pregnancy Prevention (TPP) Month in May, the San Luis Obispo community will have an opportunity to see Teen Monologues in two performances at the San Luis Obispo Little Theater on April 24 at 6:30 and 8:30 PM, with a dessert reception and music starting at 6:00 and 8:00 respectively. Shows are followed by a "talk-back" with writers, cast members, and program manager, Francine Levin. Proceeds will benefit CAPSLO's Health & Prevention Youth Programs. Tickets are $5 for teens and $10 for adults.
Based on powerful true stories from local teens about sexual health issues, "Teen Monologues" is written and performed by youth. The performance reflects the state of teen pregnancy in our community and beyond, moving past facts and statistics into the emotional undercurrent that thousands of teens are swept into every day. For teens, the monologues communicate that they are not alone, while challenging them to consider the consequences of their decisions and the complexity of relationships. For adults, the performance conveys the importance of talking early and talking often about sexuality issues with their children.
In its twelfth year, the script includes a series of monologues that draw on over a decade of teen stories. The script continually evolves to incorporate new themes and reflect topics youth say need greater attention, such as teen-parent communication, teen pregnancy, dating violence and sexual assault, drug and alcohol abuse, Fetal Alcohol Spectrum Disorder, and communication between sexual partners. Focus groups conducted among youth last year revealed a need for a monologue that focused on the particular challenges of LGBT youth. A new monologue will be debuted this year to approximately 600 students and parents in school and community performances. The Office of Adolescent Health funds Teen Monologues (Grant #TP IAH 000067-01-00).
For reservations, please call 805.544.2484 ext. 716 or email This e-mail address is being protected from spambots. You need JavaScript enabled to view it
The 27th annual Afternoon of Epicurean Delights (AED) will be celebrated on Sunday, June 1. This spectacular event will be held from 11:30 to 3:30 on the tranquil and picturesque grounds of the historic Chapman House by the Sea, nestled on the bluffs of the Pacific Ocean in Shell Beach. Ticket are $100 and proceeds benefit the Health & Prevention Division of Community Action Partnership of San Luis Obispo County. These programs provide medical, educational & advocacy services for over 10,000 under-served families, women, men and youth throughout our county.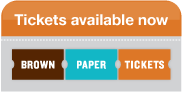 Guests at the event are invited to stroll through the serene gardens, take in the panoramic ocean views, and sit poolside while tasting food and beverages from SLO County's most renowned and award winning restaurants, caterers, wineries, breweries, and confectioners. Guests will also enjoy a variety of live music and can participate in a silent auction with items featuring local art, hand-crafted jewelry, premium and reserve wines, get-away weekends, gift baskets, and much more.
Serving their finest at this year's event are: Blue Skye Cafe, Cracked Crab, Jaffa Cafe Mediterranean Cuisine, Sage at Vista Grande, Honey Bee Cakery, Tahoe Joe's Famous Steak House, Zorro's Café & Cantina, Black Horse Espresso & Bakery, Bloom Microgreens, Gardens Restaurant, Gerald's Olde Tyme Chocolates, Indigo Moon, Linn's of Cambria, Marisol at the Cliffs, Novo Restaurant & Lounge, Seaside Café & Bakery, Testa Catering, Trader Joe's, Upper Crust Trattoria, Windows on the Water, Splash Cafe, Big Sky Cafe, Paella Party, & Lido Restaurant.
Beverages this year will be poured by Castoro Cellars, Firestone Walker Brewery, Frockling Frog Winery, J Lohr Winery, Saucelito Canyon Winery, Sculpterra Winery, Stephen Ross Cellars, Still Waters Vineyards, Wild Horse Winery, Claiborne & Churchill Vintners, Wolff Vineyards, 2nd Chance Winery, Ancient Peaks Winery, Baileyana Winery, Bryon Wines, Cambria Estate Winery, Peloton Cellars, Tolosa Winery, Chamisal Vineyards, Kelsey See Canyon Vineyard, Kenneth Volk Vineyards, Tablas Creek Vineyard, Tap It Brewing & Edna Valley Vineyards.
Event Sponsor: Joan Gellert Sargen
Event Underwriters: Breakaway Tours and Event Planning, Coast 101.3, Cracked Crab, Jay and Carol Devore, Edward Jones, David A. Gaddis, iii Design, New Times, Poor Richard's Press Companies, Mike Stenvall, Santa Maria Sun, Tolosa Press, & Bill Gaines Audio.
Shuttle Service will be provided from the parking lot of Shell Beach Elementary School.
If you wish to purchase tickets by phone please call 1-800-838-3006 option 1 and request Afternoon of Epicurean Delights.
For more information about this event please call (805) 544-2498.