With nearly $2.9 million dollars raised, the capital campaign for the new homeless services center at 40 Prado Road is getting ready for its public launch! The center at 40 Prado will combine emergency shelter services and day services currently being provided at two locations – Maxine Lewis Shelter and Prado Day Center – and will also eliminate the need for overflow sheltering at local churches and synagogue. The center at 40 Prado will streamline current programs at a significant cost savings over time. Case management is the cornerstone of this innovative center, putting individuals and families on a path that will lead to self-sufficiency. First-time clients receive individualized plans, with a focus on permanent supportive housing
The following video, produced for 40Prado.org, offers a glimpse into who we serve and why we need the support of the community to help build the new center! The video closes with a call to text slohomeless to 51555. By participating, you will be provided with updates on the campaign's progress, including future opportunities to participate. Text messaging rates do apply and you may opt out at any time! Thank you for your support!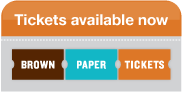 The 29th annual Afternoon of Epicurean Delights (AED) will be celebrated on Sunday, June 5th. This spectacular event will be held from 11:30 to 3:30 on the tranquil and picturesque grounds of the historic Chapman House by the Sea, nestled on the bluffs of the Pacific Ocean in Shell Beach. Proceeds benefit the Health & Prevention Division of Community Action Partnership of San Luis Obispo County, which provides medical, educational & advocacy services for over 10,000 under-served families, women, men and youth throughout our county.
Guests at the event are invited to stroll through the serene gardens, take in the panoramic ocean views, and sit poolside while tasting food and beverages from SLO County's most renowned and award winning restaurants, caterers, wineries, breweries, and confectioners. Guests will also enjoy a variety of live music and can participate in a silent auction with items featuring local art, hand-crafted jewelry, premium and reserve wines, get-away weekends, gift baskets, and much more.
Fifty plus of the most renowned food and beverage purveyors will be participating in the event.
Please park at Shell Beach Elementary School (2100 Shell Beach Road) to take the complimentary shuttle to the event.
Parking in the neighborhood surrounding event is limited to Shell Beach residents only. If you don't live in Shell Beach you must take the shuttle from Shell Beach Elementary School.
Shuttles will start at 11:00 am and run until 4:00 pm. Thanks for taking the shuttle, as this will help to not impact the Shell Beach community.
Afternoon of Epicurean Delights sold out in 2015; make sure get your tickets early!
Tickets also make great gifts!
We recommend that your print or obtain a ticket in advance, so that you will not have to wait at will-call. Click the link above to buy tickets.
If you have questions please call the Afternoon of Epicurean Delights office at (805) 544-2498.
Your support is sincerely appreciated.