The 28th annual Afternoon of Epicurean Delights (AED) will be celebrated on Sunday, June 7th. This spectacular event will be held from 11:30 to 3:30 on the tranquil and picturesque grounds of the historic Chapman House by the Sea, nestled on the bluffs of the Pacific Ocean in Shell Beach. Proceeds benefit the Health & Prevention Division of Community Action Partnership of San Luis Obispo County, which provides medical, educational & advocacy services for over 10,000 under-served families, women, men and youth throughout our county.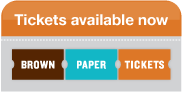 Guests at the event are invited to stroll through the serene gardens, take in the panoramic ocean views, and sit poolside while tasting food and beverages from SLO County's most renowned and award winning restaurants, caterers, wineries, breweries, and confectioners. Guests will also enjoy a variety of live music and can participate in a silent auction with items featuring local art, hand-crafted jewelry, premium and reserve wines, get-away weekends, gift baskets, and much more.
Fifty four of the most renowned food and beverage purveyors will be participating in the event.
All attendees arriving by car must park and take the complimentary shuttle from Shell Beach Elementary school.
"Cardboard Stories" is a film by Rethink Homelessness, a non-profit located in Central Florida that wants to change the way the world sees the homeless. Each of the homeless clients CAPSLO homeless services works with has a unique and often surprising story, too. Recently Heather, a CAPSLO Shelter Worker, reflected on the many clients who are employed yet still need shelter as they get back on their feet:
The cashier ringing up our groceries. The guy making our sandwiches during the lunch hour rush. The bartender serving up drinks until 2 am. The bus driver making his rounds in the city. The single mom sitting next to us in class at Cuesta College.

These are not the people that typically come to mind when we envision who the homeless in our community are, but the Maxine Lewis Memorial Shelter (MLM), at least for a brief time, has been home for each one of these hard working individuals.

Working while homeless brings its own set of challenges. One young adult, the bartender, gets to shelter after 3 am, less than 3 hours before lights at MLM come back on. Another gentleman, the bus driver, wakes up at 4 am to start his early morning bus routes. They are fortunate enough to have jobs and a path out of homelessness, but working and using shelter services for showers, meals, a place to sleep, and support from staff as they work towards returning to a home of their own is not always easy. Shelter services run on a tight schedule, everyone contributes to the shelter upkeep through the completion of chores, and there is little privacy when you are sharing a dormitory with 49 other people. At MLM, staff are constantly inspired by the hard work and perseverance clients exhibit while maintaining a job or staying in school.

Because homeless individuals and families that are served by MLM don't necessarily "look homeless," it can be easy to forget that many of the people navigating homelessness in the community will be homeless for three months or less and really just need temporary support while they get back on their feet and into a home of their own. Every time a client no longer needs MLM services it is a victory hard won, and staff are so grateful to be a part of the path back to self-sufficiency.
You can make a difference for SLO County's homeless men, women, and children by making a donation to our summer fund drive for the Maxine Lewis Memorial Shelter, volunteering, or donating items off of our needs list:
Disposable plates (9"), bowls, hot and cold beverage cups, disposable forks, spoons, knives
Pens and markers
Trash bags and Ziploc bags
Plastic Wrap/aluminum foil
Bath towels (new or gently used)
Razors and shaving cream
Deodorant
Feminine hygiene products
Hotel/travel size soap, shampoo, conditioner, and toothpaste
First-Aid items
NEW socks and NEW underwear (men, women, and children)
Backpacks (new or gently used)
Earplugs
Donated items to Homeless Services can be delivered to the Prado Day Center (preferably between 2-4pm).
For more information about ways to get involved, please contact Bryn Smith at 805.544.4355 ext 175.