Youth participants from CAPSLO's Project Teen Health (PTH) Club at Santa Maria High School submitted and were awarded a grant request from the Fund for Santa Barbara's Youth Making Change grant program to launch a school wellness intiative this past February.
Members of the Project Teen Health Club had improved their knowledge of healthy nutrition through participating in PTH programming, and felt the need to advocate for healthier food options in their school cafeteria based on what they had learned. Each month PTH Club Members hosted a booth with food samples providing education about different health topics such as Rethink Your Drink and MyPlate. They also posted motivational and educational messages about fitness in the bulletins and on posters around campus.
A new state law mandates that every public school have a wellness policy, and Santa Maria High School did not have one yet. PTH Club members educated their peers, created awareness about the law and recruited advocates to attend the district's first-ever Wellness Policy Meeting. With support from staff and their Youth Making Change grant, PTH Club students created a survey about the cafeteria food on campus and received 175 responses. They presented the results at Santa Maria Joint Union School District's inaugural Wellness Policy Committee meeting in front of a variety of school staff, community members, a school board member, and the district's assistant superintendent.
The survey found that 72% of the students reported eating regularly in the cafeteria. The top three words used to describe food served in the cafeteria: Nasty, OK, and Unhealthy. Students reported salads and sandwiches were "the best options" eaten in the cafeteria because they appear more "real" and they can be customized. The worst foods in the cafeteria? Nachos, popcorn shrimp, and fried fish. Changes students wanted to see included more fresh food cooked in the school kitchen, fresh fruit options such as watermelon, strawberries, and fruit cups, and a larger variety of food throughout the week.
Based on the results from the survey, PTH Club youth hope to provide nutrition facts on foods in the cafeteria so students can make more informed choices. They also reached out to the Food Services Director to share feedback and advocate for change. PTH Club will continue to review policy language and promote to students by giving other district high schools the school lunch survey, inviting them to report at the next meeting, and invite ASB officers to the next meeting. In addition, two PTH Club youth will be serving on their district's new Wellness Policy Committee.
While it is too soon to tell what institutional changes to cafeteria food might come from these efforts, the students involved with the PTH Club are empowered and will be able to transfer these new found presentation and advocacy skills on campus and throughout their community.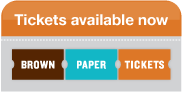 The 29th annual Afternoon of Epicurean Delights (AED) will be celebrated on Sunday, June 5th 2016. This spectacular event will be held from 11:30 to 3:30 on the tranquil and picturesque grounds of the historic Chapman House by the Sea, nestled on the bluffs of the Pacific Ocean in Shell Beach. Proceeds benefit the Health & Prevention Division of Community Action Partnership of San Luis Obispo County, which provides medical, educational & advocacy services for over 10,000 under-served families, women, men and youth throughout our county.
Guests at the event are invited to stroll through the serene gardens, take in the panoramic ocean views, and sit poolside while tasting food and beverages from SLO County's most renowned and award winning restaurants, caterers, wineries, breweries, and confectioners. Guests will also enjoy a variety of live music and can participate in a silent auction with items featuring local art, hand-crafted jewelry, premium and reserve wines, get-away weekends, gift baskets, and much more.
Fifty plus of the most renowned food and beverage purveyors will be participating in the event.
Shuttles will start at 11:00 am and run until 4:00 pm. Thanks for taking the shuttle, as this will help to not impact the Shell Beach community.
Afternoon of Epicurean Delights sold out in 2015; make sure get your tickets early!
Tickets also make great gifts!
We recommend that your print or obtain a ticket in advance, so that you will not have to wait at will-call. Click the link above to buy tickets.
If you have questions please call the Afternoon of Epicurean Delights office at (805) 544-2498.
Your support is sincerely appreciated.
Sincere gratitude to all of our supporters
Event Sponsors:
Joan Gellert-Sargen


Bolton and company

Event Underwriters:
Bill Gaines Audio
Breakaway Tours & Event Planning
Glenn Burdette
Central Coast Printing
Jay and Carol Devore
El Dorado Broadcasting
Edward Jones Financial Advisor: David A Gaddis
( iii ) DESIGN
New Times/SUN
San Luis Ambulance
Shell Beach Floral Design
Cheryl Strahl
Tolosa Press


Carl Weber

Musicians:
Kristen Black
Hot Club of SLO
Ortega Band
Tim Jackson
David Lynch & friends


The Lucky Nines

Vendors:
Ancient Peaks Winery
Baileyana Winery
Big Sky Café
Blackhorse Espresso & Bakery
Blue Sky Bistro
California Fresh Market
Cambria Estate Winery
Castoro Cellars
Chamisal Vineyards
Claiborne & Churchill Vintners
Cottonwood Canyon Winery
Cracked Crab
Del's Pizzeria & Italian Restaurant
Edna Valley Vineyards
Filipponi Ranch
Firestone Walker Brewery
Frolicking Frog Wines
Gerald's Olde Tyme Chocolates
Groves on 41
Harmony Cellars
J Lohr Vineyards & Wines
Jaffa Café Mediterranean Cuisine
Kelsey See Canyon Vineyards
Kenneth Volk Vineyards
Laetitia Vineyard & Winery
Linn's of Cambria
Marisol at The Cliffs
Pear Valley Vineyards
Opolo Vineyards
Peachy Canyon Winery
Peloton Cellars
Penny's All American Cafe
Popolo Catering
Saucelito Canyon Vineyard
Sculpterra Winery & Sculpture Garden
Seaside Café & Bakery
Shell Beach Brewhouse
Splash Café
Still Waters Vineyards
Sweet Alexis Bakery
Tablas Creek Vineyard
Tap It Brewing Co.
Tahoe Joe's Famous Steakhouse
Testa Catering
Trader Joe's
Upper Crust Trattoria
Wild Horse Winery
Windows on the Water Restaurant and Bar
Wolff Vineyards


Zorro's Café & Cantina