The 26th annual Afternoon of Epicurean Delights (AED) will be celebrated on Sunday, June 2. This spectacular event will be held from 11:30 to 3:30 on the tranquil and picturesque grounds of the historic Chapman House by the Sea, nestled on the bluffs of the Pacific Ocean in Shell Beach. Proceeds benefit the Health & Prevention Division of Community Action Partnership of San Luis Obispo County, which provides medical, educational & advocacy services for over 10,000 under-served families, women, men and youth throughout our county.
Guests at the event are invited to stroll through the serene gardens, take in the panoramic ocean views, and sit poolside while tasting food and beverages from SLO County's most renowned and award winning restaurants, caterers, wineries, breweries, and confectioners. Guests will also enjoy a variety of live music and can participate in a silent auction with items featuring local art, hand-crafted jewelry, premium and reserve wines, get-away weekends, gift baskets, and much more.
Serving their finest at this year's event are: Big Sky Cafe, Black Horse Espresso & Bakery, Bloom Microgreens, Blue Skye Café , Cracked Crab, Del's Pizzeria, Doc Burnstein's Ice Cream Lab, Gardens Restaurant, Gerald's Olde Tyme Chocolates, Giancarlo's Ristorante Mediterraneo, Honey Bee Cakery, Indigo Moon, Jaffa Café, Linn's, Marisol at the Cliffs, Novo, Paella Party SLO, Sage at Vista Grande, Seaside Café & Bakery, Splash Café, Tahoe Joe's, Testa Catering, Thai Talay, Trader Joe's, Upper Crust Trattoria, Windows on the Water, and Zorro's Café & Cantina.
Beverages this year will be poured by Ancient Peaks Winery, Baileyana Winery, Cambria Estate Winery, Castoro Cellars, Chamisal Winery, Claiborne & Churchill Vintners, Edna Valley Vineyards, Firestone Walker Brewery, Frockling Frog Winery, J Lohr Winery, Kelsey See Canyon Vineyards, Kenneth Volk Vineyards, Laetitia Vineyard and Winery, Opolo Vineyards, Peachy Canyon Winery, Peloton Cellars, Saucelito Canyon Winery, Sculpterra Winery, Stephen Ross Cellars, Still Waters Vineyards, Tablas Creek Vineyard, Tap It Brewing Co., Tolosa Winery, Wild Horse Winery, and Wolff Vineyards.
Music will be performed by The Gypsy All Stars, Cadillac Angels, Poor Man's Poison, Kristin Black, Reese Galido Trio, and Ranchers for Peace
Event Sponsors: Joan G. Sargen, P.G.&E., (iii) Design, New Times, Jay & Carol Devore, Sun, Tolosa Press, Coast 101.3, Breakaway Tours & Event Planning, Shell Beach Floral Design, The Little Shop of Flowers, Morris & Garritano Insurance, and BGA.
Tickets for Afternoon of Epicurean Delights are $100.00. Breakaway Tours and Event Planning will provide convenient shuttle service from Shell Beach Elementary School to the Chapman Estate. For those not living on the lovely Central Coast, Afternoon of Epicurean Delights has become the best excuse for a get-away weekend, and an experience that brings people back, year after year.
Call The Cliffs Resort at (805) 773-5000 or Spyglass Inn at (805) 773-4855 for special Afternoon of Epicurean Delights rates.
For more information call (805) 544-2498
To purchase tickets now, click below!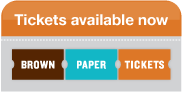 If you wish to purchase tickets by phone please call 1-800-838-3006 option 1 and request Afternoon of Epicurean Delights.
You can purchase tickets in-person at the Crushed Grape, San Luis Obispo Chamber of Commerce, Pismo Beach Chamber of Commerce and Arroyo Grande Chamber of Commerce.