Helping People, Changing Lives.
Community Action Partnership of San Luis Obispo County is a nonprofit agency that focuses on helping people and changing lives through serving nearly 40,000 persons across Central and Southern California. We are committed to eliminating poverty by empowering individuals and families to achieve economic self-sufficiency and self-determination through a comprehensive array of community-based programs.
This institution is an equal opportunity provider
Phase 35 Application for EFSP Funding

Applications must be received by 5 pm on May 18th at CAPSLO, 1030 Southwood Drive, SLO, 93401 and emailed to gmcintosh@capslo.org. Postmarks and late applications will not be accepted.
Featured Article
Teen Monologues is an annual performance comprised of scenes and monologues written and edited by local teens. Directed by the renowned John Battalino since its beginning sixteen years ago, Teen Monologues seeks to give space for teens to speak out about topics affecting their everyday lives including healthy dating relationships, coming out, supporting friends through depression, communicating with parents and the social pressures to have sex. We hope the show sparks conversations and inspires the audience.
The community performance will take place at the SLO Repertory Theater on Monday, May 7th at 7pm. Doors will open at 6:30pm for a reception with local musicians and delectable desserts. Tickets are $10 for youth and $15 for adults and can be purchased online here: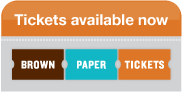 ---
Mission Statement

The Community Action Partnership of San Luis Obispo County is committed to eliminating the causes of poverty by empowering low-income individuals and families to achieve self-sufficiency through a wide array of community-based collaborations and programs.

Vision Statement

Creating communities where all people have equal opportunities to achieve self-sufficiency.